How to navigate cultural differences?
In our interconnected world and increasingly diverse organizations, recognizing the value of differences is essential. 
We help organizations and leaders who wish to improve interactions with members of different cultures, negotiations with partners from other countries, and the inclusion of team members from diverse backgrounds.
Our services include coaching, training, and consulting. Navigate Cultural Diversity and foster Inclusive Leadership with us!
Create a sustainable and inclusive environment for your intercultural organization.
After consulting us, our clients, among other things, have
set up a mentoring program
set up focus groups 
broaden metrics for Cultural Diversity
provided online awareness training for Cultural Diversity
coached executives to enhance their Inclusive Leadership skills and Cultural Agility.
We partner with our clients to:
assess their degree of Inclusion, 

design specific programs and resources,

develop a sustainable and inclusive dynamic.
During a foundation meeting, we clarify your intentions and investments toward Intercultural Management, Cultural Diversity, and Inclusive Leadership in your organization. 
Step 2 – Assessment
Through interviews, metrics, and a review of your processes, we map your strengths, areas of progress, and blind spots.
Step 3 – Goals settings
We deliver a report and present developmental programs that match your intentions yet offer different fine-tuned goals, scope, timelines, efforts, and expected results.
Step 4 – Planning
Once you choose your program, we co-design detailed planning, allocate resources, and set milestones and success indicators.
Step 5 – Execution
We implement the program and send you intermediate reports.
Step 6 – Review 
Thanks to the success indicators, interviews, and feedback, we review the program, its achievements, and its limitations.
Step 7 – Sustainability check-in
To ensure the sustainability of your efforts towards inclusion, six months after the program's execution, we check with you about its organizational impact.
Click to expand/ collapse
Meet the challenges of Cultural Diversity and Inclusive Leadership.
Inclusive Leadership Coaching is for professionals stepping into greater institutional and managerial responsibility roles. Talented individual contributors may need sustained guidance to face diversity, communication, or leadership challenges effectively. 
Our coaching helps them build new skills to:
communicate effectively and constructively across cultures,

enable performance in a psychologically safe, collaborative, and inclusive culture,

ensure that subordinates and co-workers feel respected, valued, and able to contribute their best,

develop and coach every team member equally,

promote and develop inclusion,

navigate their career path in an ever-evolving and diverse organization,

develop their Cultural Agility by connecting Cultural and Emotional Intelligences.
Chemistry meeting
This first meeting is the opportunity to check if the coachee and the coach share the same vision of what coaching is about and are a good match. 
Periodic coaching sessions
. checking in and following up on the previous session
. setting goals for the session
. carrying a conversation that focuses attention, evokes clarity, increases possibilities, supports motivation and growth
. setting accountability
Impact evaluation
A final meeting measures the impact of the coaching on the coachee and, if applicable, their organization.
picture who you are as an inclusive leader

alternate action and reflection to favor inclusion

engage frequently outside your direct circle

suspend judgment

see through different lenses
Click to expand/ collapse
FLEX
The most flexible package
5 sessions with your coach

plan whenever you want your sessions over 3 months, starting the day of booking
STARTER
Achieve your first objectives
1 session par week with your coach
ENGAGE
For a sustainable transformation
1 session par week with your coach

emergency calls when needed

message services (Whatsapp, Signal) support

online course "Multiply your options"
Build your learning path toward Inclusive Leadership.
Our extensive offer allows you to choose the modality that suits your needs:
live-instructor-led training on-site or virtual

online courses on our platform

hybrid training that combines trainer-led sessions and online self-paced study

standard or tailored programs
group program – on demand
Understanding cultural differences
We partner to fine-tune the design* of this popular training program for groups.
from 49,- Euros / hour / person
group program – on demand
We partner to fine-tune the design* of this training program for small groups.
from 69,- Euros / hour / person
1 to 3 persons – on demand
Starting an assignment abroad
Prepare an assignment in a new culture with up-to-date frameworks and broaden communication skills.
from 69,- Euros / hour / person
duration: 1 hour to 6 hours
nb of attendees: 1 to 100 
modalities: in-person – online – hybrid
mode.s: lecture – hands-on activities – a serious game
follow-up: standard – coaching – consulting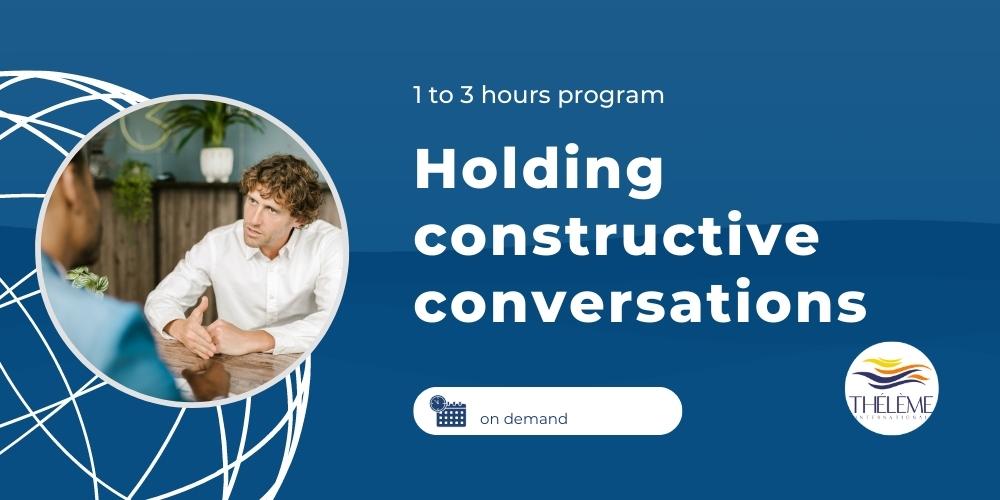 group program – on demand
Holding constructive conversations
A short program drawing on conversational skills and real-life exercises to overcome impasses.
from 69,- Euros / hour / person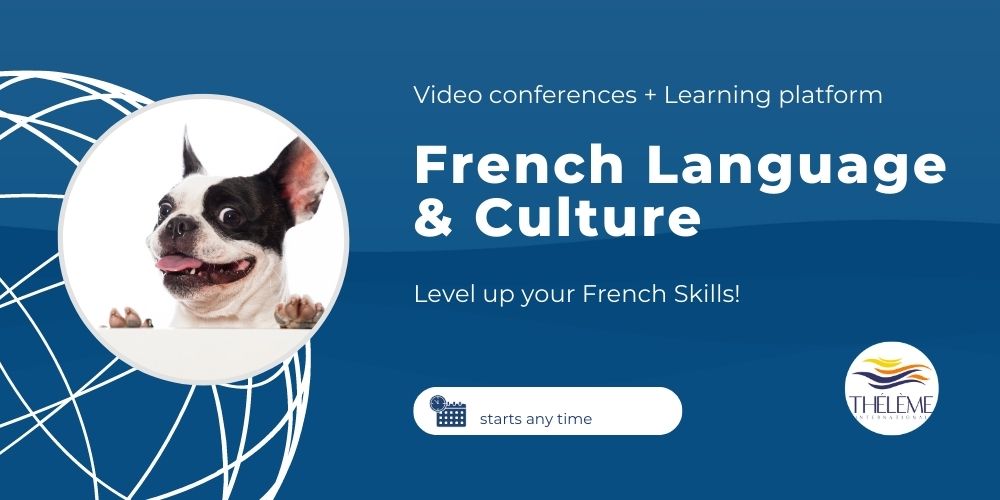 video conferences + learning platform
French language and culture
. at all levels, starts anytime
. seasoned, native speakers
. individuals or small groups
from 20,- euros / hour/ person*  
*package: 10 hours/ 6 participants
This course provides complementary insights and/ or downloadable resource to support your growth.
Included in the package 
ENGAGE
Build up your Cultural Agility
This course will equip you with additional agility and fitness in intercultural communication.
Let's us know your project
Tell us more about your goals and expectations.
Let's start a conversation
Schedule a 30 minutes free call.